Is Your Son Pulling Away? Get the Real Reasons He May Be Doing So – Part 1
Is Your Son Pulling Away? Get the Real Reasons He May Be Doing So – Part 1
By Deanna Brann, Ph.D.
NABBW's In-law Survival Associate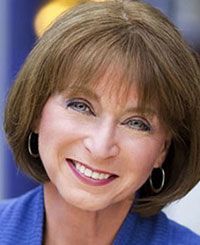 With all the strife occurring with the mother-in-law and daughter-in-law, where does your son fit into the equation? Does he play a role or is he a victim of circumstance?
The next few articles are going to address these specific questions and help shed some light on who he is and the role he plays.
As I write in my book, Reluctantly Related: Secrets to Getting Along with Your Mother-in-Law or Daughter-in-Law, a son needs to emotionally separate from his mother (as does a mother from her son) so that he can grow into the man he needs to be.
This often occurs on several levels and over a length of time. What this looks like and feels like to him is often very different from what it looks like and feels like to you, his mother.
Here's a scenario – Janice and her son Peter:
Janice shares with me –
My son and I have always been close. Even though he has been on his own for quite some time, he's always called once a week or once every two weeks. We don't necessarily talk long, it's usually a quick update on what is going on in his life, or if he needs to, he'll ask my opinion about something."
As Janice talked she was clear with me she had emotionally separated from her son and that he was his own man. She was also quick to say that even before he married he hadn't "needed" her in the same way he did when he was younger.
To Janice, though, things changed drastically between her and her son once he married. He was no longer the son she knew. He was distant and unwilling to really share with her as he had done in the past.
"I don't know what's happened. Since he's been married he hardly calls at all. When he finally does call it is usually when he is in the car on his way home from work. So I find myself having to call him just to find out what is going on in his life. And when I do call he seems short, distracted, and almost angry with me. He was not like this before he got married. I think his wife is threatened by me for some reason. I think she doesn't like him talking to me, and so she gives him a hard time about it."
Janice's statement that she has emotionally let go of her son is only a partial truth or reality. She has let go of him emotionally on one level, but there are other levels in which she has not yet done so. She also does not seem to have a clear understanding of what Peter's separating from her – his transforming from a child to an adult – means to him. In other words, what that looks like for him from his perspective.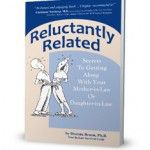 When this separation from your son is not complete it makes it easy to misinterpret his behavior. After all, on some level you still see him as your child and remember his behaviors from that period in time. For example, on the outside it may appear that his pulling away, sharing less, etc., is because of his wife; that she is causing him to do this. I know there are instances when this is definitely the case, but not always.
One of the reasons that if feels as though your son is pulling away more from you than you are comfortable with may be because he is currently Moving through another level of his developmental transition. He is not pulling away because he loves you less or wants you to feel excluded. As he matures and grows further into manhood, he feels the need and desire to share less. He is moving further into what being a man is for him and talking to his mother – sharing with her – is less of a priority to him. Also keep in mind, men and women both, rarely if ever talk about developmental transitions. They may not even know they are going through a transition. It is something they just do.
For men it is important that they figure things out on their own. This is part of what being a man is about for them. Turning to parents – to you – does not help them to feel like a man. This is not anything negative about you. It is what men do. It is what your son may be doing.
In my next post, I will go into more detail about what may be occurring with your son as he continues to transform from a boy into a man. There are a couple more reasons for his pulling away that I will also explore, so stay tuned!
I Need Your Help!
If you would like to help me with the research for my next book about the bigger picture of in-law relationships, I would love you to share with me your in-law experiences. All information is completely confidential and it is something we can do on the phone or through Skype. If you are interested, please email me – Deanna@DrDeannaBrann.com.
Dr. Deanna Brann is a leading expert on mother-in-law/daughter-in-law relationships who helps women get unstuck in their relationships so they can peacefully coexist. As a mother-in-law and a daughter-in-law herself she knows this relationship inside and out. She combines her personal experience with her clinical skills and expertise to take you from feeling hopeless to feeling hopeful with easy to follow insights, tools and strategies.

Dr. Brann is a media expert, a national speaker on women and relationships, and a consultant for women struggling with relationships – personally or professionally – who want to make things better. She is also the author of the award-winning book, Reluctantly Related: Secrets to Getting Along With Your Mother-in-Law or Daughter-in-Law and a second book, Mothers-in-Law & Daughters-in-Law Say the Darndest Things!