Leaving Behind What Was
Leaving Behind What Was
By Natalie Caine, M.A.
NABBW's Empty Nest Expert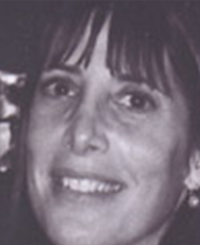 A teacher shared with me years ago, "Confusion is great." I frowned because that made no sense. Now it does.
Confusion takes you out of routine and what you believe to be true. It is a choice to bring up courage and trust. You have heard me say it before, TRUST IS EARNED. You lose trust in yourself and others.
Trust is not a given. You have more to lose than gain in the process of trusting because you can get hurt. Hurt is not the end. When you trust someone with private information and they tell your story to someone, you collapse from hurt. You have seen where you rise again, after weeping, expressing, and grieving what you thought to be true.
Confusion swirls you. I remember a woman shared with me that she told her sister never to tell anyone what she shared about something that happened to her in college. Her sister told a mutual friend. When someone breaks your trust, they need to earn it back. You get to decide how that earning happens and how to take care of yourself in the confusion and hurt.
You leave a job, a lover, a partner, a home, or a community. Between the goodbye and the new hug, your inner doubter voice will emerge. You have an orchestra of inner voices that want air time. The pusher, the critic, the fool, the child, etc.
The doubter is simply a voice among your crowd within. Rather than pushing that voice to dormancy, simply listen to what the doubter has to say and respond with, "THAT\'S INTERESTING. THANK YOU. I CAN TAKE IT FROM HERE."
You can invite the wise voice to speak with you, "OF COURSE YOU DOUBT SINCE YOU ARE IN THE UNKNOWN. KEEP GOING. MAKE NO DECISIONS ABOUT WHAT\'S NEXT, YET. ENJOY THE UNKNOWN AND THE YES\'S and NO\'S YOU FEEL."
Not knowing is a good thing, as is confusion. BE WITH IT, RATHER THAN PRETENDING YOU KNOW WHAT TO DO.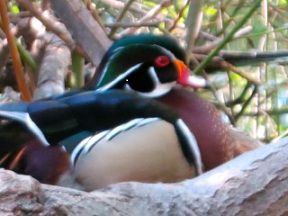 Ask for help and let your vulnerability be present. You would be there for someone who was in the unknown. Remind yourself of times you have left what you knew. What did you learn from that experience?
It sounds simple to say be available to yourself in the moment and yet, it isn\'t. It takes practice. You lose present moment and come back… The key is to notice and come back. No one stays present to a moment all the time. False expectation.
When you are leaving and heading to the next, it is ok to be happy. Happy is a choice.
You get to be happy even if your life isn\'t how you thought it would be. Maybe your practice could be to accept you don\'t have answers yet and you are still happy with you.
Take good care,
Natalie
Change is inevitable. Get Ready. Get Support. Life transitions need a hand to hold.

Invite Natalie to speak in your community or bring her workshop to you.

Get a group of 10 and Natalie will come to your city. Call for a private consultation

1 800 446 3310 Los Angeles, CA

Featured in Time, USA Today, Associated Press, NY Times, Chicago Tribune, radio, and more..