Get-Aways for Learning and Relaxation, As Well As, New Friendships
Get-Aways for Learning and Relaxation, As Well As, New Friendships
By Natalie Caine, M.A.
NABBW's Empty Nest Expert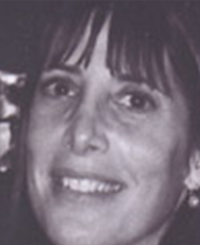 Parents, Boomers, Empty Nesters, and Young Adults have asked me about Red Mountain Spa, Utah.
Destination and resort spa in Southern Utah — hiking, wellness, Spa, red rocks, outdoors — is where I will be teaching LIFE IN TRANSITION, WHAT'S NEXT, April 9th-16th. I am also offering private sessions for the week so you can go deeper with your needs. Below is an overview of the workshop:
From the Inside Out
It\'s time for you to gather input from inside yourself. Natalie will guide you to make a place of well-being no matter what is happening in your outer world. You will discover more about who you are and who you aren\'t, and from there, learn what resources you need to pull yourself up towards a step.
Possibilities
Natalie will help you discover what will foster an opening of possibilities and creativity.  The evening is experiential, which will include, making a prayer stick for you to take home.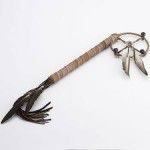 Your Gift
Natalie will gift each of you and teach you how you can use the gift at home. What will you vow to never do again and what will you put your toe in the water towards your new beginning? Life has become more complex. You need to make time to re-focus on self and to practice staying open to possibilities.
About Natalie
Natalie shares wisdom, tips and comfort during her workshops to help people deal with happy and challenging life transitions. Her style is unique with humor, focus and openness, and her knowledge comes from many life transitions including a life-threatening illness, divorce, relocation, empty nester and re-inventing her career. Natalie knows how to grieve and begin again with realism, integrating the gifts and curses of change and loss. She discovered the key is to know who you are and who you aren\'t.
Natalie is the founder of Empty Nest Support Services, which helps people through the joys and challenges of a new life chapter, whether by choice or circumstances of divorce, Retirement, re-location, blended families, illness, healing, new career, entering the work world, leadership or mentoring.  She regularly writes for Baby Boomer and parenting websites and has been featured in Time Magazine, New York Times, Lifetime Radio for Women, Los Angeles Times, USA Today and Better Homes & Gardens.
A single mother called, "Do you think I can meet a guy there? Because if I might, I won't just bring my sweats."  Bring your inner and outer beauty. I know of two people who met at a retreat and then married, so I shared with her that good news.
Happy story – A friend of mine is attending a wedding at Zion Park which is 45 minutes from the resort.  I had no idea until she called me last week that both of us will be there at the same time.  I will be hiking in Zion as part of the week get away.  We are so excited.  She travels from New York and I from Los Angeles.  Don't you just love those surprises?  Who knows what surprise is blooming for you this Spring.
When I present at my workshop, I leave with continued friendships where we plan to meet there again.  I am so grateful for the opportunity to teach what I love in such beauty and health.
I hope you make time to refresh, learn, and meet others. Visit their website to see what they offer in St. George, Utah besides my week-long workshop.
Happy Spring,
Natalie
800-446-3310 Pacific Time

–         Invite her to speak in your community

–        Call for a private consultation on or off the telephone

–        Retreats

–        Support Groups