Fun in the Empty Nest
Fun in the Empty Nest
By Natalie Caine, M.A.
NABBW's Empty Nest Expert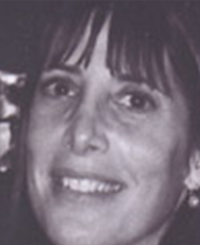 Parents ask me what I do for fun since they are gathering new ideas for themselves. Here\'s a short list:
Read about chefs, meet them and eat at their restaurants (do you know who is in the photo I captured?)
Start my day with black coffee and pruning my organic veggie and flower garden
Read novels and newspapers
Movies with chocolate covered pretzels for snack
Out to dinner with hubby so we can catch up and laugh away from home
Day trips on the road
Music
Yoga
Zumba
Cooking Time with friends, anywhere, anytime
Piano
Farmer\'s market everywhere and anywhere, even when I travel for work
Eat outside
Photography
My work is actually fun…don\'t hate me
Writing
Retreats
Just started, literally just tried, watercolors…maybe that will be fun, maybe not.
Collages
Hiking
Planning trips and hanging with the locals
Connecting with people in my neighborhood at local café or walking
Spontaneity
Remembering my night dreams and talking with my friends about "What did that mean?"
Decorating my home by Moving things around every season, de-cluttering, adding new beauty if needed
Organizing my office and home, relief and fun
My cat Sophie
Sunrise out my window
Sunset walks on the hill
Walking around a lake, early morning when the mist rises
Wow, just noticed the thought of my daughter came now and not earlier. I adore her. Time together is fun because we have so much in common.
Well off to a meeting. Add what you like to do so others can get inspired.
Lists keep growing and get deleted when you allow yourself to be open and not always listen to the voice in your head that has repeatedly steered you wrong, meaning, hasn\'t allowed you to be and do. Do you know that voice in your head very well?
Change is inevitable. Get Ready. Get Support. Life transitions need a hand to hold.

Invite Natalie to speak in your community or bring her workshop to you.

Get a group of 10 and Natalie will come to your city. Call for a private consultation

1 800 446 3310 Los Angeles, CA

Featured in Time, USA Today, Associated Press, NY Times, Chicago Tribune, radio, and more..