Empty Nester—For Now
Empty today. Sad, worried, lonely, achy, anxious, immobile. Let just a little light in through the pain.
Change always happens. In the center is the paradox of carrying hope and crying. Grieving is real. We just aren\'t use to paradoxes. Words like, both are true, and this is also how I feel, aren\'t communicated very often.
We weren\'t taught to have a range of feelings and to honor all of them as value. All of the feelings build our heart muscles and add wonderment to life.
Each experience, if you look back in your life, has added something for you to toss, re-evaluate, honor, and forgive.
Oh how human we are! But we long for the peace and good times as a constant. But when have the world, weather, and people, ever been constant?
Practice layering who you are and still let yourself cry in the aches and pains of change. Letting a little light in for me, means adding some kind of beauty to my day –
• A cut out picture from a magazine
• A vase of green leaves or flowers from my yard
• Candle
• Photo
• Music
• Pastels and paper to doodle
• Bowl of water with a floating flower
• Sand and incense in a jar
• Quotations dropped into a beautiful woven basket
• Chimes
• A rattle
• Shells
• Rocks
• Art from a trip
• Two photos that I lay on my desk that I took
• A note from a loved one
• Books
• Blueberries and apricots in a white bowl.
Make your list and then read it when you need to bring in just a little light. Say what is true for you today. Journal it. Ask for help. Find ways that comfort. FOCUS ON YOU .YOU ARE ON A JOURNEY THAT NEEDS ATTENTION. Talk gently with yourself just as you would with anyone who is asking for your comfort. I am enjoying the Empty Nest, but I know the journey isn\'t over. My daughter graduated college last year. I have a nephew who is entering his sophomore year in college, a niece just off to college in August, and three nephews who are traveling the working world after being in school for decades.
Our children come home and fill our lives and space, again. We shift gears because we love them. It is no effort, most of the time.
We remind ourselves to lower our expectations. Be present with ourselves and them. Stay in the moment.
I know, too, that it isn\'t easy to not hear from them or feel the same closeness. Trust. They do love and care for you. They just aren\'t the same age as you! Their behavior is different.
It isn\'t easy not knowing what to choose for yourself in the free time. Trial and error. Make one plan for the week and weekend that will lift your spirits.
Drop into a quiet place inside yourself and listen there. You can do this sitting or taking a walk.
Breathing has saved me. Push those stomach muscles out. Do ten slowly.
FOR NOW, is the phrase of summer. For now you don\'t have what you want. You feel lost, sad, and anxious. You are grieving the disappointments. This is all normal in adulthood.
Children leave, parents are ill, we become care takers, again, deaths pull us under, relationships are challenging, jobs aren\'t fulfilling, friends don\'t call you, finances are stretched and you are aging.
I hear these stories across the country. I, too, relate to cycles of life. But I do believe, change will come in a positive way. We just weren\'t educated that sorrow, loss, difficulties are part of the buffet. We can\'t click our heels twice and be in happiness. But we do lean into that wind that will carry us there.
Some days are just lousy. Seems like everything is leaving. On the same block is all that is staying and good. We just forget to look at both in a day. Paradoxes.
For now, may you receive tenderness and let a little light in on those sorrowful days.
Try saying to yourself, "THIS IS HOW IT IS FOR NOW."
Take good care,
Natalie
Natalie Caine, M.A.
www.emptynestsupport.com
800-446- 3310 toll free
818-763-0188 local California time
818-763-1743 fax
Call for:
• Private consultation
• Speaking engagement
• Workshops
• Support groups
Email,
natalie@emptynestsupport.com, about joining the online community of empty nesters through using Journaling exercises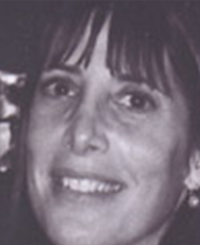 Natalie Caine is the founder of Empty Nest Support Services. When her daughter was a senior in high school, she realized that as a soon-to-be "empty nester," she would be undergoing a major life shift. Not wanting to confront this transition alone nor have her many friends face this abyss without strong support, she created a support services group, which quickly grew into a new career and an exciting full-time business.