Beauty In The Pieces
Beauty In The Pieces
By Natalie Caine, M.A.
NABBW's Empty Nest Expert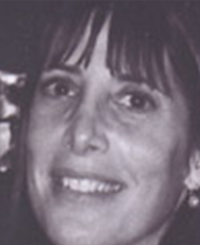 Beauty in the pieces.
Graduations, being a Boomer, Retirement, job loss, divorce, empty nest, marriage, new career, travel, are transitions. You know where you have been. You enter a cycle of both excitement and uncertainty about your new daily life. Beauty in the pieces means you allow yourself small steps, reflections, and openness to see beyond what is visible. You recall what you love about the life you had . List those thoughts. Take just three minutes and write. Read it out loud to yourself. Write what you love about you. Don\'t think about doing this practice, just sit and let the words come to the page. I love the part of me that is…….and keep that writing going for three minutes. I love that I ….. If you don\'t want to write it , say it to yourself. Make the time for you to know more about you.
You have a hope list of what might be. New friendships. Creativity. Intellectual stimulation. New career path. Love. Increased ways to up your health. Explorations. Spiritual practices. Emptiness.
Change asks us to go within. You could ask yourself, "WHO AM I NOW?" "WHO WAS I?" "WHAT NEW PARTS OF ME MIGHT GET SOME ATTENTION?" "IS THERE SOMETHING I TRULY AM SAYING GOODBYE TO?" "WHAT RESOURCES DO I NEED THAT I DON\'T HAVE?"
Beauty in the pieces.
You probably guessed, when looking at the photo, that it was a rose, now fallen, blown by wind and time into single petals, no longer a group, a clan, a family, a partner and yet part of a whole. Still beautiful. Touched by water. Landing on stone.
Beauty in the pieces.
May Spring open you to the beauty of your present life and the reflection of what has fallen. We simply long for reminders that parts of us are unseen or uncertain for today. Both carry gifts. Mystery is exhilarating and challenging. Can you imagine feeling peaceful by allowing slow and unfamiliarity to be a good thing rather than pumping up or dashing? Do you believe it is possible to let go, feel the air as you extend towards the solid bar swinging your way?
Transitions…leaving one cycle and leaning into a new.
Natalie
Change is inevitable. Get Ready. Get Support. Life transitions need a hand to hold.

Invite Natalie to speak in your community or bring her workshop to you.

Get a group of 10 and Natalie will come to your city. Call for a private consultation

1 800 446 3310 Los Angeles, CA

Featured in Time, USA Today, Associated Press, NY Times, Chicago Tribune, radio, and more..