Are You Dealing With a Passive-Aggressive Daughter-In-Law? With a Bit of Understanding, You\'ll Soon Discover How to Beat Her at Her Own Game
Are You Dealing with a Passive-Aggressive Daughter-In-Law? With a Bit of Understanding, You\'ll Soon Discover How to Beat Her at Her Own Game
By Deanna Brann, Ph.D.
NABBW's In-Law Survival Associate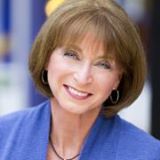 A person who is passive aggressive in his or her behavior is difficult enough to deal with; when that person is a family member it is even worse. Dealing with this behavior (passive and unassuming on the surface, but nastily aggressive toward you underneath) can be incredibly difficult, draining, and frustrating.
For mothers-in-law, dealing with a passive aggressive daughter-in-law can be tricky. Many times daughters-in-law show this behavior through comments they say to you that are hard to defend against, yet are hurtful and sting.
More times than not, though, they use the malicious subterfuge of the undermining "accidental" oversights – not letting you know about special family events that are planned (and you find out after the fact,) or whenever you come around she goes into the other room, or never comes out of the other room when you show up.
On top of all this your daughter-in-law may shut down any chance for you to discuss what is going on – she may say that nothing is wrong, she's fine, put it back on you in some way, or she may just set things up so she is not available to talk about it.
So what can a mother-in-law do?
The struggle for mothers-in-law is that they have no power in this relationship. If the daughter-in-law walks out of the room, doesn't invite you, or if she doesn't give you a chance to talk with her, you feel you have no recourse.
But there are some things you can do to shake things up. The goal is to neutralize the situation and create a more balanced sense of power. Once you have done that, you are in a place to create a significant change in your daughter-in-law, in yourself, and in your relationship with her. Here are some steps you can take to get you Moving in the right direction.
Here\'s how to create a more balanced sense of power:
Take a few emotional steps back. Realize what she\'s doing to you is, for the most part, not personal. She likely behaves this way with everyone she is upset with because she feels she has no power. After all, if she felt confident enough to deal with people directly, she wouldn\'t resort to this behavior, right?
Be a role model. Instead of slinking away or showing your anger, help her see that having feelings is okay. Help her learn how to express her feelings and get results that are a win-win for both of you.
Acknowledge her feelings even when she won\'t. If she doesn\'t feel it is okay to talk about "bad" feelings, help her see that feelings are just feelings. Stating to her in a calm, compassionate way what you think she\'s feeling brings those feelings out into the open. It helps your daughter-in-law see that expressing feelings can be a good way to deepen and strengthen a relationship.
Help her see you really do want to understand. When you show her that she matters enough to listen to her feelings, you start to create a neutral environment, allowing you to build a stronger relationship.
The more you practice these tips, the easier it will get, and the faster your passive-aggressive in-law relationship will turn to one of mutual respect – and who knows, maybe even affection.
Dr. Deanna Brann is a leading expert on mother-in-law/daughter-in-law relationships who helps women get unstuck in their relationships so they can peacefully coexist. As a mother-in-law and a daughter-in-law herself she knows this relationship inside and out. She combines her personal experience with her clinical skills and expertise to take you from feeling hopeless to feeling hopeful with easy to follow insights, tools and strategies.

Dr. Brann is a media expert, a national speaker on women and relationships, and a consultant for women struggling with relationships – personally or professionally – who want to make things better. She is also the author of the award-winning book, Reluctantly Related: Secrets to Getting Along With Your Mother-in-Law or Daughter-in-Law and a second book, Mothers-in-Law & Daughters-in-Law Say the Darndest Things!