Year-End Special
Year-End Special
By Barbara E. Friesner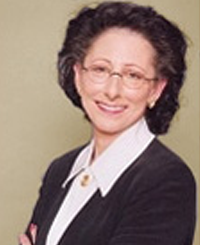 My father used to quip:  What do you get the person who has everything?  A box to put it in.
Oddly enough – that's not such a bad suggestion!  Especially now when you're helping them get rid of stuff!


The kind of box doesn't necessarily matter.
What matters is what you put into it.
Once I gave my mother a Mother's Day card that said something to the effect of:  "I may have been a difficult child but I never deliberately stepped on a crack."  My mother read the card and looked at me and it was obvious that she totally got it.  One year a friend wrote my parents a letter about how much my friendship meant to her.  I don't know what might be the right message from you but something as simple as that (or a poem or a letter) may be the perfect gift.
Not your cup of tea?  Home-made options are always a welcome gift.  Have your young kids make something like a picture or a handprint in ceramic for them.  If they draw a picture, consider framing it – or give them picture frames for pictures they already have.  Or homemade candy, cake or cookies, or something you knitted, sewed, embroidered, or otherwise home made.
Here are some other suggestions:
Put old family movies (or pictures) onto DVDs for them – and give a copy to everyone else in the family, too.  Just keep in mind that this process doesn't happen over night so start NOW.
If music is more to their liking, a CD of "old time" music – either from a play list purchased through iTunes or from their own record collection if you have them (& before you get rid of them) – is just the thing!  Check out Favorite Melodies.  They can make CD's or put them right onto an iPod (which you can also get from them).  (If you give them CDs or DVDs, perhaps someone else in the family can buy them the iPod, CD or DVD player.)  Just remember, as with converting your old movies, it's not something that happens over night.
"Professional" Gift Certificates (such as from a clothing store) are always an option.
But if they have enough clothes, how about gift certificates for their local movie theatre, to have their hair or nails done at a local salon, for a car service (especially if they've just given up driving) or the services of a Professional Organizer (www.napo.net).
Home Made Gift Certificates are another good idea. Often your aging loved one needs help but won't admit it or accept it when offered.  A home made gift certificate is great way to provide help without them having to admit they need it or ask for it.

For example, mowing the lawn (by you, a neighbor kid or a professional service); spring and/or fall house preparation; cleaning out the garage or attic; once-a-week housecleaning . . . or anything that needs doing!
While you're at it, don't neglect the relationship.  For example, a gift certificate good for lunch or afternoon tea with you.  Or perhaps a night out together.
When you give a "home-made" gift cert – make it into a really big deal.  Box, bows, etc – everything you'd do with a store-bought gift.  And because it's a gift, they can't really turn it down!
Give To Their Favorite Charity
Another great idea is making a donation in their name to a charity that means something to them.  Last year my sister "adopted" a pygmy elephant for me through the World Wildlife Fund .  I received a card with an adoption certificate and his picture.  (Some also come with a little stuffed animal.)  Since I love elephants, it was a great gift that meant a lot to me and didn't add to my "stuff" either!
If you're looking for just the right charity, Charity Navigator is a great site.  In one location you can check out thousands of charities including their history and financial health.  You can donate there or click the link to the website of the charity of your choice.
Or you might want to make it even more local and personal and give in their name to their local house of worship, library, school, etc.
Special Needs
If there are special needs, here are three suggestions for websites for products that are useful for a whole range of disabilities.
For products for all other disabilities, check out firstSTREET for Boomers & Beyond.
For a comforting therapeutic gift for a senior parent, grandparent, aunt, friend or anyone who benefits from active warm hands, check out TwiddleMuff! I got one for my mother and it's adorable!
And if they have Dementia, why not have the whole family make or contribute to memory books or check out Ageless Design for a wide range of dementia products.
Speaking of Dementia . . . .
Although it's not for your aging loved one, my CD, "Is It Simple Forgetfulness or the Real Thing?" is something that would be great for your family members, friends, and business associates to help them understand their loved one with dementia and how to help them. To purchase the CD, download the MP3 and/or the Transcript, please go to www.AgeWiseLiving.com/Shop.
Make this holiday a Year-End Special!   Until next year then, Merry, Merry!


© Copyright  AgeWiseLiving™  2010    You can find information about how to talk with your aging loved ones in  "The Ultimate Caregiver's Success System by going to www.AgeWiseLiving.com. While there, sign up for Barbara's free weekly newsletter.  You can also contact Barbara  by calling toll-free (877) AGE-WISE.  Barbara E. Friesner is the country's leading Generational Coach and expert on issues affecting seniors and their families.  She is an adjunct professor at Cornell University.