Winging It on the Central Coast
Winging It on the Central Coast
By Linda Ballou
NABBW's Adventure Travel Expert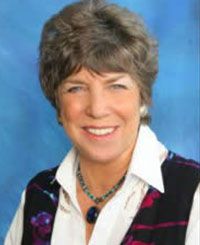 Morro Bay is a sweet coastal town, situated nicely between spectacular hiking and birding opportunities.
To the south, Montana De Oro (mountain of gold), at 8,000 acres, is one of the largest parks in the state and one of its best-kept secrets. Fifty miles of hiking, biking, and equestrian trails wind through wooded canyons and along hidden coves.
To the north rugged, untamed coastline given to the state by the giant Hearst Corporation remains a remnant of the natural splendor that greeted early explorers of California.
I exited at Los Osos Valley Road, just before the off ramp for Morro Bay, and found myself in the middle of Steinbeck Country. Tidy rows of vegetables fan to the road from turn-of-the-century farmhouses. This road delivered me to the entrance of Montana De Oro.
Pecho Valley Road marks the beginning of an eleven-mile drive through shady eucalyptus groves atop rugged bluffs overlooking a four-mile sand spit; part of the Morro Dunes Nature Preserve.
In the distance 575-foot Morro Rock, the smallest of nine volcanic outcroppings in the region stands like sentinel at the entrance of Morro Bay.
When I reached Spooner Cove, a strip of sand scalloped into the cliffs at the end of the road, my spirits soared. I couldn't wait to hike the bluff trail just to the south of the cove and suck in the brisk sea air.
The trail meanders along the edge of the sea cliffs overlooking bearded monsters crashing against the sea wall. From this vantage, I spied black oystercatchers sleeping in the sun, pelicans flying low in V-formation scouting for fish broils, and sea ducks with bright red feet dunking for tidbits.
The two-mile beach trail connects with Coon Creek Trail, an "Alice in Wonderland" tree tunnel that beckons the hiker to enter. The shaded trail laced with cucumber vines and wildflowers, traces the course of a trickling stream.
It is an easy march into this lush fairyland of cool ferns and mosses.
Complete trail maps are available at Park Headquarters located in the original Spooner Ranch house that sets under a lone stand of wind-bent cypress overlooking Spooner Cove. Overnight campsites are available.
South Bay Boulevard off of Los Osos Valley Road takes you through the famed Morro Bay Estuary, past the state park camping grounds, through the back door to Morro Bay.
Audubon Club members flock to this top ten birding site in the United States to see thousands of migratory birds blacken the skies each February.
In June the rust-colored meadow is sprinkled with snowy egret and redwing blackbirds. An immature green heron standing in the marsh doing his imitation of a stick almost fooled me.
The park's natural history museum has a fine collection of Chumash Indian relics.
Just north of the museum, across from the golf course, is the largest heron rookery on the west coast. The mating birds clustered here make a great racket with their beaks that sounds like someone slapping bamboo sticks together.
High overhead huge nests of the great egret can be seen in the eucalyptus trees. I watched the large white birds regurgitate fish into the waiting beaks of their feisty offspring.
Great blue herons nest here, as well as hundreds of cormorant, and the Green backed Heron.
I scanned the back bay below the rookery with my binoculars and spotted a flotilla of white pelican in the distance. A local woman was setting up her painting easel a few feet away from me.
"Want to see some white pelicans?" I asked.
 "Those are egrets. Lived here since 1960. Never heard of white pelican," she huffed, turning back to her work. I handed her my glasses.
"I'll be, they are white pelicans! Who'd believe an "out-of-towner" could show me something new about this place."
The birds floated in giving us an up-close and personal look at their ghostly white feathers and yellow beaks.
Morro Bay restaurants are in fierce competition for the best seafood dishes to win the tourist dollar. Each night I enjoyed a sensational entry to the contest.
At The Galley, a family owned establishment and one of the oldest restaurants on the wharf, I sampled razorback clams sautéed in a garlic wine sauce.
Just down the boardwalk on Rose's outdoor patio, I selected their "all you can eat" seafood special. Service is slow in summer, but the fresh Dungeness crab is worth the wait.
All of the restaurants, including breakfast hotspot Dorn's, sport views of the bay and the fishing boats cutting V-shaped trails across the placid water.
Morro Rock, populated by nesting seagulls and the occasional peregrine falcon, stands tall in the distance. Shorebirds of all sorts flit through the skies. A frisky sea otter floated by my window scratching his belly with such wild abandon that he had to do about twenty revolutions in the water to relax.
Next day I headed north to Piedras Blancas on Highway One, four miles north of San Simeon and Hearst Castle. Tourists were lined up overlooking the sandy beach.
Elephant seal congregate here in spring and early summer to fast and molt their top layer of fat. One might lift its head to make a noise that sounds like a snore through a lead pipe from the bottom of the well, but that's all the action you will see this time of year.
In February, you can witness the fierce battles between 12-foot-long males weighing in at 6,000 pounds, for the privilege of mating with one of the temptresses sprawled on the sand.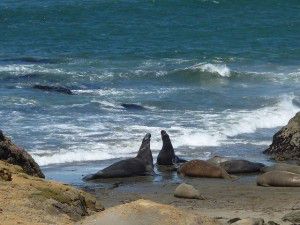 It's tough being an alpha male in this tribe. It's so stressful fending off the young Turks while simultaneously keeping twenty-some females happy, they only last a couple of seasons. Good grounds for monogamy.
Take the trail head at the north end of a parking and enjoy an unforgettable stroll along the bluffs overlooking protected coves where the elephant seals, so awkward on land, frolic.  
On the way back to Morro Bay I stopped at Cayucos, a laid-back western beach town. I melted into the comfy patio furniture on the deck of Schooner's restaurant, protected from the wind by a glass shield with a view of the fishermen on the pier, and the surfers catching waves.
I ordered steamed clams in a scrumptious butter, wine, mushroom, and shallot concoction along with the house salad of greens topped with a tangy raspberry poppy seed dressing.
The Schooner won the seafood contest, hands down. I patted a contented belly. The end of a successful sojourn into the central coast of California, just three hours from L.A., had arrived.
If you go:
Los Osos Valley Road is 12 miles north of State 1/U.S. 101 Junction in San Luis Obispo.
Montana de Oro State Park: Camping reservations 1-800-444-7275,  Ranger Headquarters 1-805-528-0513
Morro Bay State Park: 1-805-772-7434
Museum of Natural History: 1-805-772-2694
Morro Bay Chamber of Commerce: 1-805-772-4467
http://morro-bay.net/ Home page for Morro Bay
Linda Ballou says her mission is to experience as many beautiful places on our planet as she can, before they are no more. "Travel tales relating my experiences while kayaking, horseback riding, sailing, birding and hiking about the globe have appeared in numerous national magazines. I had a great deal of fun collecting travel stories, and profiles of people I have met in "naturally high places" for my newest book, Lost Angel Walkabout-One Traveler's Tales. For a complete bio as well as published on-line clips with photos go to my website www.LindaBallouAuthor.com. Your reward, aside from learning about me and my work, will be to discover the secret to youth! Follow my blog to keep up with my latest adventures.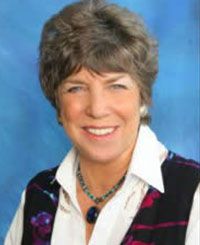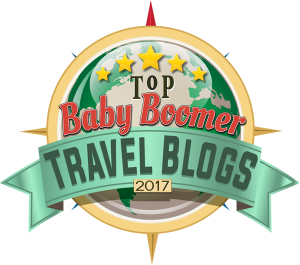 Linda's mission is to experience as many beautiful places on our planet as she can before they are no more. Travel tales relating her experiences while kayaking, horseback riding, sailing, birding and hiking about the globe have appeared in numerous national magazines. She had great fun collecting travel stories, and profiles of people she met in "naturally high places" for her book, Lost Angel Walkabout-One Traveler's Tales. Go to
LostAngelAdventures.com
for more adventures.