Summertime — The Grilling is Easy…. And So Is Dessert!
Summertime — The Grilling is Easy…. And So Is Dessert!

By Pat Sinclair
NABBW's Cooking for Two Expert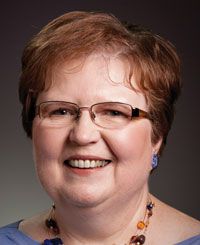 Lately I've been seeing lots of articles about cooking steak on the grill but not as many ideas for making a complete dinner. Here's my current favorite summer menu to the rescue!
Instead of steak, I'm suggesting you  consider baby back ribs on the grill. This always goes over great at our house, because baby back ribs are my husband's favorite. Lately I've been using a new recipe from Weber's "Time to Grill!"TM by Jamie Purviance  that is very simple — and even comes with a video.  
Another solid option that comes with a lot barbecue recipes and video guides is Greg Cargopoulos's 'Learn to Grill Like a Pro' video series, which is located online at BBQBeardo.com. Video chef training: What could be easier when you're trying a new technique?!
Alongside, I'm serving a marinated kale and green bean dish and potato salad.  The kale and green beans are healthy and something that can be done ahead, making the day easier. In fact, the longer the raw kale sits in its lemony vinaigrette, the more tender it will become. This dish is also a great picnic salad because there's no mayonnaise.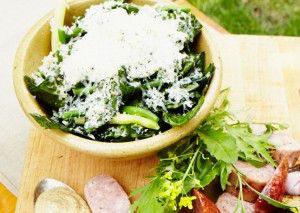 Meanwhile, homemade potato salad is always a treat. But if it's too hot outside to even think of  boiling a pot of potatoes, don't hesitate to pick up your potato salad in the deli section of your favorite food store. One of the best things about this option is that there are so many choices — and when you're cooking for two  you can just pick up a pound — or even less!
What's left? Dessert — My favorite part of meal creation!
Here's a recipe for a peanut butter pie. It a favorite of all generations in our family. Because it needs to be frozen there's no last minute prep needed.
Makes 8 servings
1 (6 ounces) chocolate cookie crumb crust
1 cup confectioners' sugar
4 ounces cream cheese, softened
1/2 cup creamy or chunky peanut butter
1/4 cup milk
1 (9 ounces) container frozen whipped topping, thawed
1/2 cup chocolate ice cream sauce
1/4 cup chopped peanuts, if desired
Place cream cheese in a large mixer bowl and beat until creamy. Add confectioners' sugar and continue beating until smooth. Beat in peanut butter until thoroughly mixed. Reduce mixer speed to low and slowly beat in milk. Fold in the whipped topping using a rubber spatula.
Spoon about half of the filling into the crust. Drizzle with the ice cream sauce. Thin sauce with milk or cream if necessary. Cover with the remaining filling. Sprinkle with peanuts and drizzle with chocolate. Cover and freeze at least 4 hours or overnight.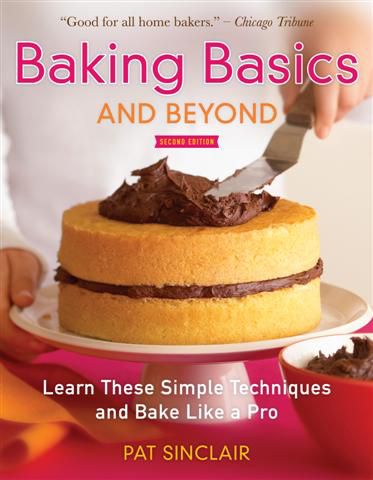 Pat Sinclair is the author of Baking Basics and Beyond (Surrey books, 2006) which won the Cordon d'Or- Gold Ribbon Award from the Culinary Arts Academy.
Scandinavian Classic Baking, her new cookbook, will be published by Pelican Publishing in 2011. She lives in Minneapolis where she also teaches cooking classes. Pat invites you to contact her at www.PatCooksandBakes.com, where this article was originally published, or via her blog.
Copyright 2011 By Pat Sinclair.