Post Covid, People Are Quitting Their Jobs, & New Positions Are Going Begging. Thinking of Joining the Great Work Exodus? Can You Afford It? Call in to Our June Financial Podcast, Featuring Pam Sams, to Find Out
Written for the NABBW by Anne L.  Holmes
As I write this, in late June of 2021, the Federal Reserve has just announced that it will keep its benchmark interest rate near zero despite signs the post-COVID economic recovery is well underway.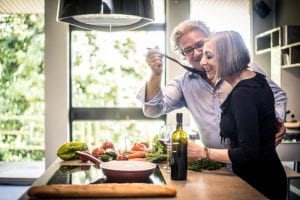 But they have warned that rates won't stay near rock-bottom forever. Meanwhile, we've all noted higher consumer prices on everything from meat and groceries and gasoline to homes – and even raw products like lumber. And our low unemployment levels ought to pave the way for improvement in last year's near zero interest rates.
Furthermore, Greg McBride, chief financial analyst at BankRate.com says, "Being 7.8 million jobs short of pre-pandemic levels and with 9.3 million workers counted as unemployed," the Fed has "air cover to maintain stimulus and hold off any outward discussions of tapering their bond purchases."
And yet, there's a change in the air:
More than 3.9 million people quit their jobs in April, according to the Bureau of Labor Statistics, marking the highest quit rate — the ratio of people quitting their jobs to total employment — since the agency began collecting that information in 2000. The number of job postings also hit a record high, with 695,000 more open positions than unemployed workers.
If you're not familiar with this trend, here's a recent article penned by Sam Dean and published in the  Los Angeles Times, which discusses it further: https://apple.news/A_9a8jCSzSWK169Yw3F4pRQ
Welcome to Summer 2021, as people, post-COVID, decide they really DON'T want to return to their old jobs, go back to the office, get back into the daily grind, etc.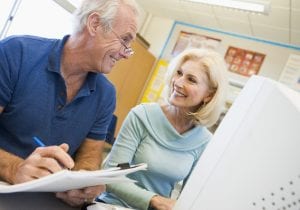 At the same time, I'm reading that employers can't find people to take on new jobs.
For example, in the past few days I've read in the Milwaukee Journal Sentinel that there will be no bus service to Summerfest this year, because the bus company can't find anyone who wants to drive these extra shifts.
Likewise, there may not be the traditional bus service to the Wisconsin State Fair later this summer for the same reason.
HOW DOES THIS IMPACT YOU?
Are you saying, "Awesome! I'm underemployed and/or retired, but I'm also physically capable, of sound mind and loaded with experience, so regardless of traditional Retirement age – let me at those jobs!"
OR
Are you saying, "Awesome, I want to retire early while I'm still healthy, alert and physically sound. Now that we're safely post pandemic, I need to travel, visit the grandkids, live life to the fullest. Because I now realize it could all be taken away from me tomorrow."
NABBW is inviting you to Our June Financial Podcast, "Retiring Early: Can I Afford to Do It?" Featuring Pamela J. Sams, CRPC, MBA, BFA.

Pam is an expert in personal finance, president of Jackson Sams Wealth Strategies in Herndon, Virginia, a Chartered Retirement Planning Counselor, and NABBW's Retirement Planning Associate.

This FREE podcast will be held via Zoom, and you are welcome to attend, listen to the presentation and ask your questions.

Topic: Retiring Early: Can I Afford to Do It?

Time: Jun 24, 2021 07:00 PM Central Time (US and Canada)

Join Zoom Meeting here: https://tinyurl.com/225kbne3

Meeting ID: 969 7464 9062