Medicare Enrollment Just Days Away: Obamacare Impact, Tips
Time to Choose a Medicare Coverage Plan – What You Don\'t Know May Cost You
By Ross Blair, Senior Vice President, eHealthMedicare.com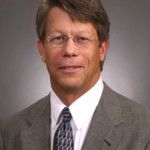 Fall is a big time for the Affordable Care Act (ACA) — and if you are over 65, you might be confused about what that means for your Medicare benefits.
This year, the enrollment periods for "Obamacare" and Medicare overlap, which may have you wondering if one is related to the other. The simple answer is no. Medicare is the federal health insurance program for people 65 or older. It also helps with coverage for certain younger people with disabilities and special needs. Lately you may have heard about the state health insurance exchange created by the federal health care reform law. The exchange is designed to help people under the age of 65 who don't have insurance today.
That said, it is always a good idea to review your coverage during Medicare's Annual Election Period, which is almost here (starts on October 15, 2013 and ends on December 7, 2013). This is the time to enroll in or change your stand-alone prescription drug plan or Medicare Advantage plan. If you're confused about your options, you're not alone. In a survey of eHealth, Inc.'s Baby Boomer customers last year, sixty percent reported that they didn't know that Medicare doesn't work like regular health care insurance.
With several parts and many coverage options, choosing a Medicare plan can be confusing. That's why it's good to understand the basics. Here are some important things to remember about Medicare:
 
Original Medicare (Parts A and B) doesn't cover everything. There are out-of-pocket costs associated with Medicare, and the program isn't designed to cover every need. For example, if you take prescription drugs, they are not covered under original Medicare. Some services that are not covered include: routine dental or eye care, hearing aids, dentures etc. It's also important to remember that Parts A and B have separate deductibles, as well as a 20 percent coinsurance for most Part B services. Plus there is no out-of-pocket limit with original Medicare.
Private insurance options can help fill in the coverage gaps. Since original Medicare doesn't cover everything, consumers may choose to buy a separate policy, which can help fill in the Medicare coverage gaps. Some people opt for Medicare supplement plans (also known as Medigap plans) or Medicare Advantage plans (Part C). Medicare Part D drug coverage is also available as a "stand-alone" prescription drug plan (PDP) option, or bundled into Medicare Part C plans. Health care reform requires Medicare Advantage plans to limit one's out-of-pocket costs to $6,700 or less.
 
Researching and comparing plans can save you money. There are many things you should consider when comparing plans, such as deductibles, co-payments, co-insurance, out-of-pocket limits and physician networks.  Also, don't forget to compare the costs associated with any specific prescription drugs you take because those costs will vary by plan.
According to recently released data from eHealth Inc., only 14 percent of people who used eHealth's Medicare plan comparison tools on eHealthMedicare.com and PlanPrescriber.com (web-marketplaces operated by eHealth) were in the Medicare Advantage Prescription Drug Plan (MAPD) with the lowest total out-of-pocket costs on prescription drugs available to them. The research also revealed that less than 6 percent of people who used eHealth's comparison tools to compare prices on stand-alone Medicare Prescription Drug Plans (PDP) were in the PDP with the lowest total out-of-pocket costs available to them.
Users who switched to the plan with the lowest total out-of-pocket costs on prescription drugs in 2013 could have saved an average of $649 over their existing PDP and an average of $634 over their existing MAPD, according to the study.
Missing deadlines can be costly. If you want to enroll in a Medicare Advantage plan or change your current plan, you can do that once a year during the Annual Election Period. In some cases, consumers may qualify to change their coverage other times during the year. In order to enroll in a Medicare Supplement plan, you must enroll within six months of becoming eligible for Medicare Part B. After the six-month period, an insurer can reach out with health specific questions, and they can deny coverage based on your responses.
Health care is a very personal and important decision. There is no one-size-fits all approach when it comes to choosing and enrolling in a plan. If you need additional coverage, it's important to find the plan that best fits your unique needs.
Ross Blair is senior vice president of eHealth, Inc., which operates eHealthMedicare.com and PlanPrescriber.com (www.PlanPrescriber.com ). Both sites are leading providers of comparison tools and educational materials for Medicare-related insurance products.
 
Medicare has neither reviewed nor endorsed this information.