January 2010 E-Course for NABBW Members – "30 Days to a New You"
NABBW January E-Course
30 Days to a New Your!
with
Monica Magnetti
www.lunacoaching.com
Author of 30 Days to a New You
Beginning Monday, January 11, 2010

Monica Magnetti has created a method for people like you who want to lead an intentional life and be awake every moment of it. Her book 30 DAYS TO A NEW YOU: Get What You Want Through Authentic Change walks you through an illuminating yet practical process to determine who you really are, define your heart\'s desire, and how to reach it. The book is a manual and a workbook. This Get What You Want E-Course is based on the teachings in the book―an interactive e-course that will take you even deeper in your self-assessment. The 30 Days book and e-course are independent tools that will get you the results you want; in conjunction, they will accelerate your journey.

Monica will teach the participants of the 30 DAYS TO A NEW YOU E-Course how to do a fearless self-inventory which will allow them to transition fully and quickly to a "new you."

***E-Course Open to NABBW Members Only***

Got questions? Email Dotsie Bregel at dots@nabbw.coml prior to January 11, 2010. To take advantage of this member benefit, Join the NABBW today!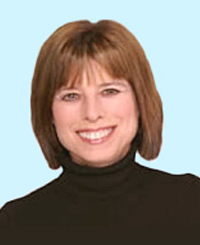 Dr. Robin Miller's career as a physician has been quite varied. She currently serves as the medical director of Triune Integrative Medicine, a highly innovative Integrative Medicine clinic in Medford, Oregon. She is also a medical reporter for KOBI Channel 5, the NBC affiliate in Medford. She has produced the award-winning health series, "Is there a Doctor in the House," which is shown on the GE-sponsored Patient Channel nationwide. She is a medical columnist for The Daily Courier in Grant's Pass, Oregon, and the host of a teen health podcast. Robin has written the book Kids Ask the Doctor and the book Confessions of the Soul Straight from the Heart.