Steve Holmes
WordPress Blogging Expert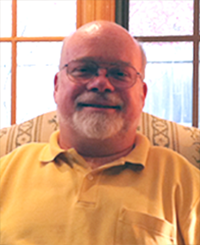 Steve Holmes is the Webmaster for NABBW's websites, and has 30 years experience in information technology management and interactive software development. The first 19 years were in higher education, including six years as the Chief Information Officer for a university.

He is a Certified Computing Professional with emphasis on Information Technology Management. After becoming an internet consultant, Steve has developed award-winning websites recognized as the best websites of the year in two different states, and in 2006, built the website awarded "Best of the Year" out of 50,000 entries.

Today, Steve is a self-proclaimed WordPress Fanatic, and is known in marketing circles as the Wizard of WordPress. He develops custom websites, tools and services for the WordPress Content Management System.

Steve lives in Galena, Illinois with his wife Anne, where they operate an online publishing firm - BoomerCo - which also manages the National Association of Baby Boomer Women.
Steve's Recent Content