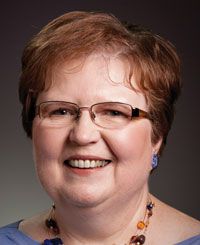 Pat Sinclair
Cookbook Author
Pat Sinclair is a food consultant and a recipe developer with over 25 years experience. Her newest cookbook, Scandinavian Classic Baking from Pelican Publishing (www.pelicanpub.com) has just been released. Baking Basics and Beyond, her first cookbook, received the Cordon d'Or- Gold Ribbon Award from the Culinary Arts Academy in 2007. She is currently working on Dinner for Two-Easy Healthy Recipes to Fit Your Lifestyle.
Recipe development for corporate clients includes Land O'Lakes, Pillsbury, General Mills, Publications International, Smuckers and The National Pork Board. Pat's develops recipes that are easy, fast and practical for the home cook, keeping consumer's busy lifestyles in mind.
During her career she has tested hundreds of recipes included in diverse cookbooks including "Breakfast in Cairo, Dinner in Rome" for the International School of MN (winner for the Midwest of the 2000 Tabasco Community Cookbook awards), and "75 and Still Cooking" for Lutheran Brotherhood. She appears regularly on KARE 11 Today (NBC) in the Twin Cities.
She has a degree in Food Research from Purdue University and a master's degree in Foods from the University of Maryland. She is a member of Les Dames d'Escoffier, International Association of Culinary Professionals, and Twin Cities HEIB.
Contact her at www.PatCooksandBakes.com
Recent Content
Loading...
By Pat Sinclair NABBW's Cooking for Two Associate Here's another easy bar cookie recipe. I often take these bars to potlucks because there are always lots of plain brownies. This gives an alternati…By Pat Sinclair NABB…By Pat Sinclair NABBW's Cooking for Two Associate Here's another easy bar cookie recipe. I often take these bars to potlucks because there are always lots of plain brownies. This gives an alternative, especially for people who can't enjoy chocolate. The opposite of a brownie is a blondie—the colors are different but the texture of the bars is similar. It is much easier to determine doneness in the blondies than in the brownies. If the blondies are not done, you can see the batter move under the top crust when you shake the pan. Because of the high amount of sugar in these bars, the edg…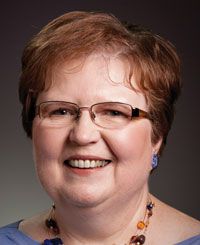 Pat Sinclair
May 28, 2015