Robin Miller, M.D., M.H.S.
Physician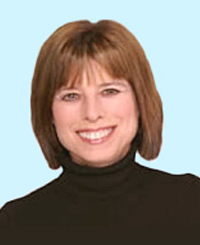 Dr. Robin Miller's career as a physician has been quite varied. She currently serves as the medical director of Triune Integrative Medicine, a highly innovative Integrative Medicine clinic in Medford, Oregon. She is also a medical reporter for KOBI Channel 5, the NBC affiliate in Medford. She has produced the award-winning health series, "Is there a Doctor in the House," which is shown on the GE-sponsored Patient Channel nationwide. She is a medical columnist for The Daily Courier in Grant's Pass, Oregon, and the host of a teen health podcast. Robin has written the book Kids Ask the Doctor and the book Confessions of the Soul Straight from the Heart.

Robin completed her undergraduate work at the University of Michigan, where she became a member of Phi Beta Kappa. She received her M.D. from the University of Illinois, and she also holds the degree of Master of Health Sciences from the Johns Hopkins School of Public Health. Her postgraduate training includes an Internal Medicine Fellowship at Johns Hopkins and an Integrative Medicine fellowship at the University of Arizona. She is board certified in Internal Medicine. She has been on the faculty of both the State University of New York at Stony Brook and the University of Oregon. She has published a number of articles in medical journals, many focused on her research about heart disease in women.

Robin has been particularly active in the field of domestic violence. She has served on task forces on domestic violence sponsored by the Oregon Medical Association and Jackson County, Oregon. Robin's interest in fitness is reflected in her long-term personal exercise regimen. She lives in the Rogue River Valley of Oregon with her husband, a gastroenterology physician, and two teen-age sons who keep her on her toes.

Robin will share her column with her co-author and friend of 20 years, Dr. Janet Horn. (This is one of those special friendships; Janet was a bridesmaid at Robin's wedding!) In addition to being close friends, they have a shared philosophy about a woman's well-being based on empowerment through a knowledge and understanding of her health.
Robin Miller,'s Recent Content