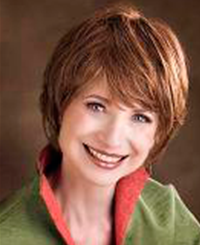 Regina Leeds
Author, Teacher, Seminar Leader
New York City native Regina Leeds has brought order to home and work environments across the United States since 1988 when she started her company, Get Organized! by REGINA. Currently based in Los Angeles, her clientele run the gamut from movie stars to business people and housewives. Regina regularly travels throughout the United States to assist her clients.
Regina is the author of two books: The Zen of Organizing; Creating Order and Peace in Your Home, Career and Life and Creating a Place Without Losing Your Space: a Couples Guide to Blending Homes, Lives and Clutter.
A one-hour TV special called 'The Zen of Organizing' was created for the Fine Living Cable Network and began airing on Mother's Day, 2003. Regina is one of the approved expert guests for 'Soap Talk' on the Soap Opera Network. She is currently developing an idea for a TV series with Film Garden, a Los Angeles production company,
The 'Zen Organizer' has been featured in national magazines, including Bon Appetit, Redbook, Delta Airlines' Shuttle Sheet, The Utne Reader, New Age Magazine, In Style and Los Angeles Magazine among others. The latter named her the Best Organizer in LA. Regina was featured this year in the Home section of the Los Angeles Times. In addition, she was the resident expert for the Home and Garden Channel at iVillage.com for over 4 years. Regina had the honor of representing Sears Grand in the media for their opening in Rancho Cucamonga.
Regina's first career as a professional actress (she received a Bachelor's degree in Theatre from Hunter College in Manhattan) has made the transition to teacher and seminar leader an easy one. Regina's credits as a professional actress include national commercials, guest spots on TV, theatre roles and three happy years recurring on The Young & the Restless.
The 'Zen Organizer' has taught classes and delivered speeches on the art of 'Zen Organizing' to diverse groups around the country. Her audiences have included: Conde Nast, Coldwell Banker Real Estate Offices, the Mile Hi Church of Religious Science in Denver, the Unity Church of Christianity in Houston, The University Club and Doubles in New York City and the City of Hope in Los Angeles. Regina is a spokesperson for the National Search and Rescue Dog Foundation in Ojai.
Recent Content
Loading...
The Story of the Grunions By Regina Leeds, The Zen Organizer NABBW's Organizational Skills Expert Grunions are small fish who appear once a year off California beaches. It is possible to catch…The Story of the Gru…The Story of the Grunions By Regina Leeds, The Zen Organizer NABBW's Organizational Skills Expert Grunions are small fish who appear once a year off California beaches. It is possible to catch them in containers the way children back East might capture fireflies in a jar. Many years ago a friend of mine told me this story. "When I was 18 I took a girl to my high school prom in my father\'s brand new Cadillac. After the prom my date wanted to go to the beach and capture grunions. Like any dutiful 18 year old boy, I took her and we quickly scored a bag of the tiny fish. We tucked th…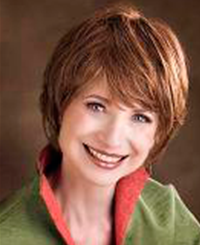 Regina Leeds
September 22, 2012