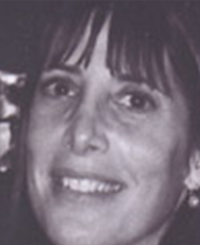 Natalie Caine
Founder of Empty Nest Support Services
Natalie Caine is the founder of Empty Nest Support Services. When her daughter was a senior in high school, she realized that as a soon-to-be "empty nester," she would be undergoing a major life shift. Not wanting to confront this transition alone nor have her many friends face this abyss without strong support, she created a support services group, which quickly grew into a new career and an exciting full-time business.
Empty Nest Support Services helps anticipating empty nesters and empty-nest families through the joys and challenges of a new life chapter. Natalie is thrilled to work with people all over the country to handle this transition. She never imagined this passion would lead to speaking engagements, consulting, teaching others how to facilitate support groups, and a popular website, www.emptynestsupport.com, which features articles, teleseminars, blogs, newsletters, a story of the month, an art gallery, and a lively free forum. (Natalie's interview with "Lifetime Radio Station for Women" is also available on the site.)
In 1972, Natalie received a master's degree and board of medical examiner's license in speech and language therapy. After 15 years of offering therapy and workshops to the Los Angeles Unified School District, she opened a private practice to serve her community. Since the early 80s, Natalie has created and facilitated women's support groups dealing with marriage, divorce, parenting, dating, illness, loss, and helping people fulfill their dreams and goals.
In addition to devoting time to her business, Natalie is the Southern California representative for the International Women's Writing Guild and a member of the National Association for Women Writer's and the California Speech and Hearing Association. She is the Empty Nest Expert for ClubMom.com and the Empty Nest expert for the National Association for Baby Boomer Women.
Natalie lives in Southern California with her husband and cat. Currently, her daughter is a junior in college studying abroad. Later this year, her first of books, Empty Nest: Life Beyond Parenting, will be published.
Recent Content
Loading...
By Natalie Caine, M.A.NABBW's Associate for Life in TransitionWhether you are a first time parent of a college student or an experienced one, as Spring Break arrives, it's likely you are planning th…By Natalie Caine, M.…By Natalie Caine, M.A.NABBW's Associate for Life in TransitionWhether you are a first time parent of a college student or an experienced one, as Spring Break arrives, it's likely you are planning their favorite meals and watching the clock, hoping their plane or car arrives on time. You're anxious to have your family finally be "all together again." And you can't wait to finally see their faces! Meanwhile, your favorite college student likely has a totally different set of goals. I remember a group of college kids shared with me that they have been so stressed with exams, and socia…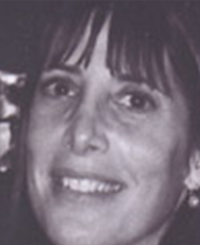 Natalie Caine
March 17, 2015