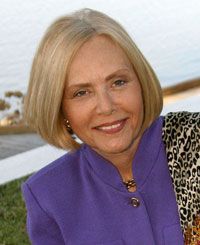 Margaret May Damen
Speaker, author, and dynamic seminar leader
Margaret May Damen is Founder of the Institute For Women and Wealth in Lake Worth, Florida, which provides a forum for women to recognize and fulfill their abundant wealth legacy of values and valuables. She is the Planned Giving Consultant to the Kravis Center of the Performing Arts, West Palm Beach, Florida; a strategic leadership consultant for the United Way of Martin County Foundation, Stuart, Florida and serves as a member of the Executive Committee of the National Board of the Partnership for Philanthropic Planning, Indianapolis IN.
A graduate of Boston University, Margaret has served as a member of their National Alumni Council Board. Her 35-year career in fundraising, financial planning and philanthropic consulting began in the early 1970s as a vice president for development at Boston University, and as public relations director for the College of Fine Arts. She served a public affairs director for New England Conservatory of Music and as Executive Director for Arts Boston. Her career also included 18 years with American Express Financial Advisors as a Senior Financial Advisor where she specialized in philanthropic estate planning or women.
She is a frequent keynote speaker and workshop leader on topics of money, wealth, and women's legacy. As a recognized thought-leader and change maker, she has presented papers at the national conferences of the Partnership for Philanthropic Planning, the International Association of Professional Fundraisers and the Association of Healthcare Philanthropic Professionals. Margaret is a member of the Sigma Alpha Iota National Music Fraternity and a classical flutist. She is co-author of "Women, Wealth and Giving: The Virtuous Legacy of the Boom Generation."
Recent Content
Loading...
Where Will Your Philanthropy Be In 2017? By Margaret May Damen, CFP, CLU, ChFC NABBW's Philanthropy Expert "The difference between who you are now and who you are five years from now comes down…Where Will Your Phil…Where Will Your Philanthropy Be In 2017? By Margaret May Damen, CFP, CLU, ChFC NABBW's Philanthropy Expert "The difference between who you are now and who you are five years from now comes down to the people you meet and the books you read." – Anonymous The year 2017 seems like a long way off for most of us, but in the blink of an eye it will fly by. And judging by the rhetoric of the proverbial soothsayers, 2017 may well be a pivotal year for women and philanthropy. Today, and moving forward for the next 60 months, I encourage you to reflect on how the insights gathered from each…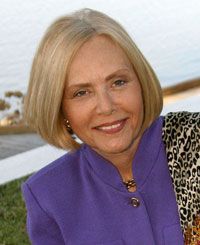 Margaret May Damen
September 22, 2012