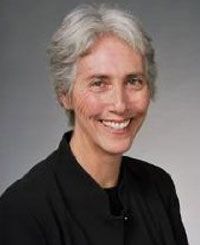 Liza Weiman Hanks
Estate Planning Associate
Liza Hanks has been an estate planner since 2001, focusing exclusively on estate planning, creating trusts and wills for families of all ages, as well as trust administration and probate services. Officially, the State Bar of California's Board of Legal Specialization, recognizes her as a Certified Specialist in Estate Planning, Trust, and Probate Law.
In 2001, after the birth of her son, she left a large Silicon Valley law firm to start a solo practice focused on making a positive difference to children and families. Eight years later, she joined Finch Montgomery Wright LLP, in Palo Alto, as a partner. In between, she taught Estate Planning and Taxation at Santa Clara University Law School 2003-2006.
Always, Liza's focus has been to provide personalized, attentive, high-quality and affordable family estate planning.
These days, Liza assists her clients in drafting living trusts, wills, powers of attorney and advance health care directives. She also assists trustees and executors in trust administration and probate. Liza says, "I love teaching my clients so that they feel confident and competent during both estate planning and trust administration/probate. In my opinion, there's no such thing as a 'dumb question.'"
A 1996 graduate of Stanford Law School, Liza is a former magazine editor, and the mother of two children. She still tries to schedule her days in order to allow her to pick her kids up after school.
In addition to practicing estate planning law, she has written three books, Estate Planning for Busy Families, The Mom's Guide to Wills and Estate Planning, and The Trustee's Legal Companion, all published by Nolo and available in bookstores on- and offline.
Recent Content
Loading...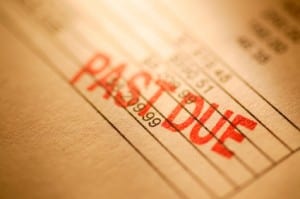 By Liza Weiman Hanks NABBW's Estate Planning Associate Dear Liza,  My father passed away recently, and all of his and my mom's assets are held in a living trust (except an individual checking…By Liza Weiman Hanks…By Liza Weiman Hanks NABBW's Estate Planning Associate Dear Liza,  My father passed away recently, and all of his and my mom's assets are held in a living trust (except an individual checking account), of which I am now the Trustee.  A few collection agencies are now contacting me about collecting on some credit card balances, which are fairly significant.   From what I've read online, it sounds like debt collectors might not be able to lay any claims against the trust, but they can collect from the personal estate of the deceased (i.e. checking account or other assets held…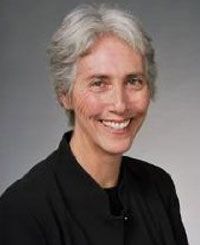 Liza Weiman Hanks
August 24, 2015
Dear Liza: My dad named his mother as his beneficiary, but she passed away in 2004.  My dad died in 2013 but didn't change his beneficiary. I am my father's only child and he has no wife, so wh…Dear Liza: My dad na…Dear Liza: My dad named his mother as his beneficiary, but she passed away in 2004.  My dad died in 2013 but didn't change his beneficiary. I am my father's only child and he has no wife, so who gets the money ?  When a person dies and there's no surviving beneficiary named for an account, the assets would go that person's "estate." You don't say what kind of account this is, but the most common kind of account with beneficiary designations would be a retirement account, so I'll make that assumption (though most beneficiary accounts work the same way). What that mean…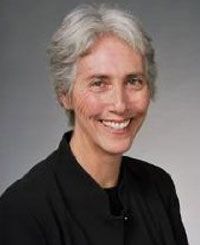 Liza Weiman Hanks
May 18, 2015
Buying Mom's House: Be Careful By Liza Weiman Hanks NABBW's Estate Planning Expert Dear Liza, The only asset funding my Mother's Trust is her primary residence. However, she recently moved f…Buying Mom's House…Buying Mom's House: Be Careful By Liza Weiman Hanks NABBW's Estate Planning Expert Dear Liza, The only asset funding my Mother's Trust is her primary residence. However, she recently moved from CA to live with me in WA. My sister would like to purchase the home but doesn't have the full amount. She would pay a down payment of $150,000 which would assist with my Mother's caregivers and in-home health care. The balance approx. $150,000-$200,000 would be recorded as a Deed of Trust naming the Trustee of the Trust as the beneficiary. Would this affect or invalidate the Trust in any…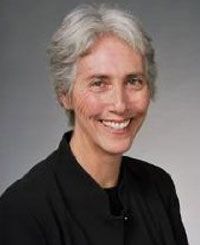 Liza Weiman Hanks
November 20, 2012
What Do I Put In a Living Trust? By Liza Weiman Hanks NABBW's Estate Planning Expert Dear Liza: I am trying to prepare a living trust on behalf of my father. He owns his home and vehicles outri…What Do I Put In a L…What Do I Put In a Living Trust? By Liza Weiman Hanks NABBW's Estate Planning Expert Dear Liza: I am trying to prepare a living trust on behalf of my father. He owns his home and vehicles outright and also has two bank accounts. I am the POD beneficiary of all of his accounts, as well as being a secondary signer on his checking and savings accounts. My confusion comes from not knowing what assets should be put in the living trust. Should it just be the home, since that has the highest value? Or should the cars and bank accounts also be included? Or can everything but the house be d…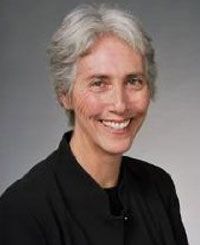 Liza Weiman Hanks
September 22, 2012
Recovering Stolen Property in Probate By Liza Weiman Hanks NABBW's Estate Planning Expert Dear Liza: I have a sister who came into my father's house after he passed away and took the only v…Recovering Stolen Pr…Recovering Stolen Property in Probate By Liza Weiman Hanks NABBW's Estate Planning Expert Dear Liza: I have a sister who came into my father's house after he passed away and took the only valuable item in the house. My grandmother gave it to my father over 30 years ago. It was in the house as long as I can remember. I strongly protested and requested for her to return it back to my father's estate since. No positive response as to date. It has been now over 2 years and we are not on talking terms. I have just been appointed as the administrator of my father's estate. Wha…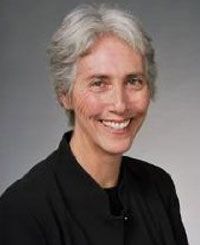 Liza Weiman Hanks
June 6, 2012
A person's estate is all of their property owned at death. If you have a Will, that document states who inherits your estate.  If you die without a Will, state law determine who will inherit you…A person's estate …A person's estate is all of their property owned at death. If you have a Will, that document states who inherits your estate.  If you die without a Will, state law determine who will inherit your estate.   In both cases, if you have enough assets, a probate court has to supervise the settling of the estate. A trust is a legal agreement in which a person (called a Grantor) states that one or more people (called Trustees) hold the Grantor's assets for certain people (called the beneficiaries) subject to certain duties and the terms of the agreement. The most common type of trust …
So, I have a weird job in that I, literally, talk to people about getting their estate plans up to date many times a week. And I\'ve done this for TEN YEARS. Over and over, people tell me that they\…So, I have a weird j…So, I have a weird job in that I, literally, talk to people about getting their estate plans up to date many times a week. And I\'ve done this for TEN YEARS. Over and over, people tell me that they\'ve been procrastinating and feel badly that they haven\'t gotten things taken care of. And I listen. In fact, my first question is almost always what prompted my clients to finally make the appointment and get the job done. It\'s almost always one of these four things: An upcoming trip. A scary diagnosis or test. A death in the family or a death of a friend. The birth of a child. …
Many Baby Boomer aged clients come to me needing to update existing wills which have become terribly out of date as their children age out of needing legal guardianship and the size of their estates b…Many Baby Boomer age…Many Baby Boomer aged clients come to me needing to update existing wills which have become terribly out of date as their children age out of needing legal guardianship and the size of their estates become more significant. A question they frequently wrestle with is who should be named Executor/Co-Executor of their estates. They know that they each want to serve as the executor of the other's estate, but a dilemma they often  wrestle with is who should be named as a third party Executor/Co-Executor,  a role only necessary if and when something happens to both of them. Often, they…