Karen Mathis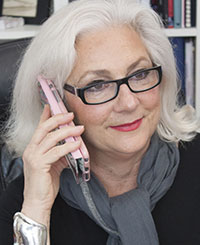 Karen Mathis is a serial entrepreneur. She enjoys creating and building at the start-up phase. Her fashion merchandising and marketing career exposed her to large scale, and smaller private corporate operations, including owning her own retail businesses.

Mathis is a lifelong learner, completing a Masters of Science in Executive Leadership, at University San Diego in May 2016. Being a Baby-Boomer herself, she understands the fashion challenges of 50+ women segment.

She is married with three daughters and lives in San Diego, CA. Her personal mission is to use her knowledge to empower women. She consults, teaches, and writes. You can find her eBooks at Amazon.com: Fashion Buyer, >Darling Where's Your Wrap, and 8 Easy Pieces. Her latest project is >50FashionForward. Karen welcomes you to email her or check out her website, 50FashionForward.
Karen's Recent Content