Karen Batchelor
life coach, speaker, author and authority on how to have an amazing life after 50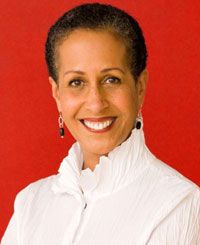 Karen Batchelor is a certified life coach and proud midlife crisis survivor who provides inspiration, encouragement and support to other women (and men) as they navigate through life at 50 plus. After more than 20 years in corporate and legal careers, Karen completely reinvented herself after 50 and started getting what she really wanted out of life – personally and professionally.

Now as the premier coach for 50-somethings, she combines her diverse and extensive skills with her natural blend of creativity, enthusiasm and humor to help Baby Boomers make their fifties the gateway to the best half of life.

OK — that's the official version. Now, in her own words, this is how Karen got here:

A few years back, I was sitting in my nice corporate office contemplating a career path that looked incredible on paper. I had climbed the proverbial ladder of success, navigating through the practice of law and the executive ranks of corporate America. But as I rolled into my fifties, I had this nagging feeling all my efforts had landed me on the wrong ladder of success!

Turning 50 made me focus on how I wasn't living in sync with my life purpose and values, my creativity was stifled, my personal life was shoved into a corner and I just plain wasn't happy.

So with courage I didn't think I had, I headed off to discover what I really wanted out of my second half of life. My midlife crisis has been a "roller coaster ride" with lows like the devastating loss of my father, my mother's decline from Alzheimer's, divorce and my own serious health challenge to the highs of becoming an aunt for the first time and writing my first book, 50 Ways To Have An Amazing Life After 50!

Along the way, I found a wonderful life coach who helped me get through the roadblocks AND discover my own fulfilling career as a life coach. I now help 50 plus women and men get past mid life crisis symptoms with a focused vision and an action plan for an amazing life after 50.

And yes it's possible! My fifties have sometimes been a bumpy ride but I can honestly say that at this point in my life, I'm happy with where I am and, more importantly, with WHO I am.

If you're ready to discover how to make your next 50 the best 50, here are some action steps you can take right now -



Read Karen's guidebook of simple wisdom and easy-to-follow action steps on 50 Ways To Have An Amazing Life After 50.


Take a tour around her website at www.AmazingLifeAfter50.com where you'll find information and inspiration on reinventing your life after 50. You can also sign up for Karen's motivational ezine - 50 Plus Magazine and get the bonus Creating Power Goals Power Pack to help you set SMART goals to get you from where you are to where you really want to be in life and


Connect with Karen on Facebook, Twitter and "on the go" with her interactive Amazing Life After 50 iPhone app.


Karen's Recent Content