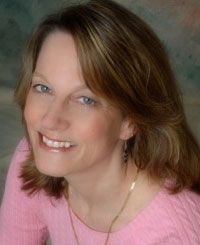 Joanie Winberg
Founder of the Fresh Start after Divorce Community
The Founder of the Fresh Start after Divorce Community, Joanie Winberg is a dynamic, warm professional with a varied background. Joanie's passion is to help women be the best they can be as well as become role models for their children and community. Her mission is to provide women with the support and encouragement to move their lives forward and live the life they desire and deserve. The Fresh Start after Divorce Community was created not only because of the lack of support and guidance Joanie experienced after her divorce, but for the many women who experience the same challenges.
Joanie became a successful entrepreneur and business owner of a True Value Hardware store at the age of twenty five. After eighteen years in the retail arena, she embarked on a professional career as a speaker/ trainer, business/personal coach specializing in divorce, Certified Behavior Specialist, and a Certified Laughter Leader.
She speaks around the country and her diverse clientele is in the manufacturing, retail, health care, non-profit, high tech, and education industries. She is the author of Rising to the Top, A Guide to Self Development and hosts her own radio show called The Happy Wednesday Broadcast. She is also the Founder of the Happy Wednesday Foundation, whose mission statement is to provide a healthy lifestyle for all children, women and families through educational programs and affordable housing.
Joanie is a proud mom of two children- Kristy, 27, a Doctor of Audiology and Michael, 23, a graduate of Bentley College.
Recent Content
Loading...
Without intervention, divorce rates look like this: First marriage: 50 percent end in divorce Second marriage: 64 percent end in divorce Third marriage: 74 percent end in divorce I believe it is p…Without intervention…Without intervention, divorce rates look like this: First marriage: 50 percent end in divorce Second marriage: 64 percent end in divorce Third marriage: 74 percent end in divorce I believe it is possible to lower the higher divorce rate for second marriages. Before entering into another relationship, you must be willing to take the time for your own personal development and learn healthy relationship skills that will move your life forward after the first divorce. Becoming single again is scary, and it may feel like you are on an emotional roller-coaster ride. Unfortunately, being single …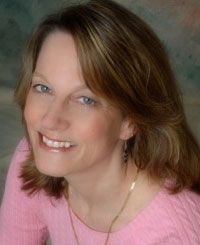 Joanie Winberg
September 22, 2012
As a baby boomer woman, you probably have endured many joys and challenges during your life's journey. A dear friend of mine, Carrie E. Pierce opens her heart and shares her story of a loving relati…As a baby boomer wom…As a baby boomer woman, you probably have endured many joys and challenges during your life's journey. A dear friend of mine, Carrie E. Pierce opens her heart and shares her story of a loving relationship that ended abruptly and how she was able to heal herself by seeing the beauty of her wounds. 'The wound is the place where the Light enters you.' – Rumi Four days before this past Christmas, Life delivered a kick to my gut that sent me reeling -on many levels- and drove me so hard to my knees; I struggled for two weeks before I could remotely regain my footing. During this time, I …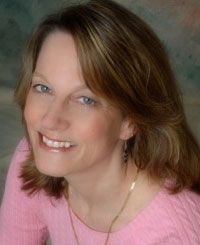 Joanie Winberg
June 6, 2012
Do you feel like Clark W. Griswold in Christmas Vacation trying to make a perfect holiday and stumbling through mishaps? We all seem to face the challenge of juggling our time effectively during the h…Do you feel like Cla…Do you feel like Clark W. Griswold in Christmas Vacation trying to make a perfect holiday and stumbling through mishaps? We all seem to face the challenge of juggling our time effectively during the hectic holiday season with having to carry on our normal activities plus shop, wrap, cook, clean, bake, decorate, travel, etc. However, Joanie Winberg, CEO and Founder of the National Association of Divorce for Women and Children (www.NADWC.org) has several holiday solutions for you. Enjoy this holiday season with these tips and suggestions to manage your time and feel more relaxed, happy and joyo…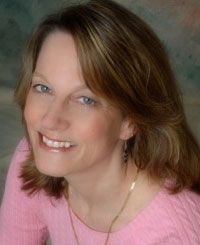 Joanie Winberg
December 14, 2009
Give yourself the gift of YOU Re-charge your energy to lower your stress and avoid living in the "red zone" during the holiday season. It is a must to schedule a minimum of ten minutes a day fo…Give yourself the gi…Give yourself the gift of YOU Re-charge your energy to lower your stress and avoid living in the "red zone" during the holiday season. It is a must to schedule a minimum of ten minutes a day for yourself every single day to recharge your energy, even if only sitting down with a cup of tea. Learn to let go Throw that worn-out holiday to-do list in the nearest receptacle! Instead focus your time and energy on planning fun activities with your children and special friends. Start new traditions To help move your life forward after divorce, it is important to start new holiday tradi…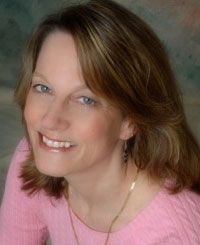 Joanie Winberg
November 12, 2008
Give yourself the gift of YOU Re-charge your energy to lower your stress and avoid living in the "red zone" during the holiday season. It is a must to schedule a minimum of ten minutes a day for …Give yourself the gi…Give yourself the gift of YOU Re-charge your energy to lower your stress and avoid living in the "red zone" during the holiday season. It is a must to schedule a minimum of ten minutes a day for yourself every single day to recharge your energy, even if only sitting down with a cup of tea. Learn to let go Throw that worn-out holiday to-do list in the nearest receptacle! Instead focus your time and energy on planning fun activities with your children and special friends. Start new traditions To help move your life forward after divorce, it is important to start new holiday traditi…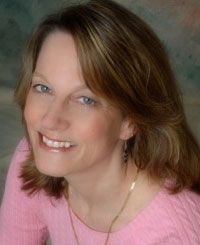 Joanie Winberg
September 12, 2008
Most people are looking for happiness and long for that true feeling of success, peace and serenity. It\'s what we all strive for in our "fast-paced, get-stuff-done" type of lifestyle. Being hap…Most people are look…Most people are looking for happiness and long for that true feeling of success, peace and serenity. It\'s what we all strive for in our "fast-paced, get-stuff-done" type of lifestyle. Being happy is a choice you face every day of your life even if you are facing many challenges including divorce. Your life will always be filled with challenges. It is best to accept and admit this to yourself and decide to be happy anyway! The pursuit of happiness begins with learning to slow down and have fun. Taking just ten minutes a day to take care of you or self care can make a huge difference…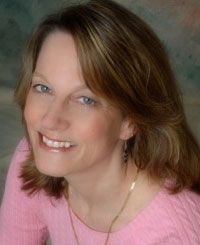 Joanie Winberg
June 16, 2008
Most people are looking for happiness and long for that true feeling of success, peace and serenity. It\'s what we all strive for in our "fast-paced, get-stuff-done" type of lifestyle. Being happ…Most people are look…Most people are looking for happiness and long for that true feeling of success, peace and serenity. It\'s what we all strive for in our "fast-paced, get-stuff-done" type of lifestyle. Being happy is a choice you face every day of your life. And while we all know that happiness can help with stress, did you also know that it can be a decisive factor in your success, your rise to the top. The pursuit of happiness begins with learning to slow down and have fun. Taking just ten minutes a day can make a huge difference in your life. Not taking that 10 minutes a day to recharge your batteri…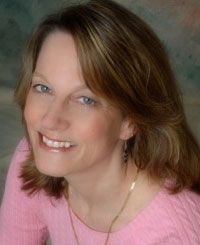 Joanie Winberg
July 26, 2007