Mary J. Yerkes
Chronic Illness Coach, Author, Speaker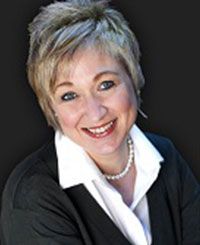 Mary J. Yerkes is a Professional Life Coach who provides transformational coaching to women and sometimes men who desire to find and fulfill their life's purpose, the chronically ill, established and emerging women leaders, and new and aspiring nonfiction writers. She brings a passion for transformed living to every relationship through her coaching, writing, and speaking.

Like many of her clients, Mary lives with multiple chronic illnesses, including rheumatoid arthritis, ankloysing spondylitis, and psoriatic arthritis. Unable to live the life she once lived after her diagnosis, Mary combined her years of working as a communications and marketing professional in the corporate world with her extensive church leadership experience to launch a writing, speaking, and coaching business focused on helping individuals find their purpose and live their passion.

A widely published author, Mary is currently working on a book, When Life Hurts: Ten Transforming Choices Every Woman Can Make. She is a frequent contributor to print and online publications, including Focus on the Family's flagship website, Christian Coaching Magazine, the former Discipleship Journal, The Journal of Biblical Counseling, SAVED: A Multicultural Christian Magazine, and A Cup of Comfort Devotional for Women, to name a few. Her bylined and ghostwritten articles have also appeared in Associations Now, The Journal of the American Dietetic Association, PayTech, Bank Systems & Technology, and Community Banker.

Mary is also a popular speaker for church and community events. She covers diverse and multiple topics, including chronic illness management, personal development as a professional writer and speaker, calling and life purpose discovery, and more.

She is a member of the Christian Coaches Network, the International Coach Federation, the International Association of Business Communicators, and the American Association of Christian Counselors.

Mary and her husband Paul make their home in Virginia, about 40 miles outside of Washington, DC. Together, they have one son Ricky and a beautiful daughter-in-law Diana. Learn more about Mary at www.NewLifeChristianCoaching.com and www.MaryYerkes.com.
Mary J.'s Recent Content