Erica Miner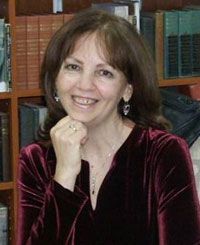 Violinist turned author ERICA MINER has had a multi-faceted career as an award-winning screenwriter, author, lecturer and poet. A native of Detroit, she studied music at Boston University, where she graduated cum laude, the New England Conservatory of Music, and the Tanglewood Music Center. After experiencing a variety of highs and lows in her quest to forge a career in New York City, Erica won the coveted position of violinist with the Metropolitan Opera Company, a high-pressured milieu but the pinnacle of her field.

When injuries from a car accident spelled the end of her musical career, she drew upon her lifelong love of writing for inspiration and studied screenwriting with authors and script gurus Linda Seger and Ken Rotcop. Erica's screenplay have won awards in such competitions as WinFemme, Santa Fe and the Writer's Digest.

Inspired by her journals written during her travel adventures in Europe with and without her children, Erica's debut novel Travels With My Lovers, won the Fiction Prize in the Direct from the Author Book Awards. The first in her journal-based FourEver Friends novel series chronicling four teenage girls' coming of age in Detroit in the volatile 1960s was published in 2009. She has written the screenplay adaptation of Travels and is currently working on the feature screenplay and TV Series Bible for FourEver Friends, as well as the next novel in the series, which takes place at Boston University. Erica's Met Opera suspense thriller, Murder In The Pit, was published in June of 2010 by Twilight Times Books and has received five-star reviews across the board. Her screenplay adaptation of the novel is under consideration by film directors.

Erica has also developed a number of lectures and seminars on writing and on opera, which she has presented at venues across the West Coast and on the High Seas, where she is a "top-rated" speaker for Royal Caribbean Cruise Lines. Topics range from "The Art of Self Re-Invention" to "Journaling for Writers: Mining the Gold of Your Own Experiences" and "Opera Meets Hollywood." Her writings have appeared in Vision Magazine, WORD San Diego, Istanbul Our City, and numerous E-zines.
Erica's Recent Content