Dumont Gerken Owen, Ph. D.
Certified Career Management Coach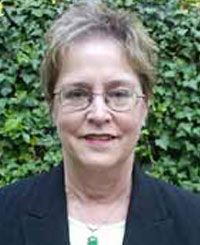 Dumont puts the Zoom in Boomer Careers!

Her mission is to inspire experienced professionals to realize their unique passions and qualifications, and provide them with strength, resources, and strategies to achieve their job search or career transition.

She has a background in recruiting and directing university career centers spanning over 20 years. As with many of her clients, however, she came to a point where the career she had worked so hard to build wasn't working for her anymore. It was one of those "aha" moments! Dumont realized that her true passion was using my expertise to help others. That's why she started coaching… to assist others in living their true passion!

With extensive experience helping individuals actualize their career/life dreams in the higher education, nonprofit and for profit sectors, Dumont is dedicated to personal authenticity and work-life balance. She's helped thousands of individuals discover and actualize their ideal careers by guiding them through the career transition process and job search campaign. People describe her as empathetic, enthusiastic, knowledgeable, authentic, centered, and dedicated to helping others achieve personal fulfillment in life and work.

Using her vast experience in career development and human resources, she will partner with you to overcome challenges, build, and actualize career plans and successful job search strategies. Her clients report that Dumont provides new perspectives and support to help them achieve greater job search success and personal fulfillment.

E-mail Dumont at dumontowen@earthlink.net for a free consultation on how you can work together to ensure and propel you to career success!
Dumont's Recent Content