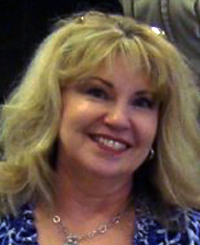 Donna Shepherd
Inspirational Writer
Children's author and inspirational writer, Donna J. Shepherd, looks at everyday life and finds God's fingerprints everywhere. From bird watching to the Beatitudes, Donna's writing touches the heart with wisdom and humor while feeding the mind with daily portions of God's Word.
She is currently a columnist for The Dabbling Mum and a staff poet for The Inspiration Station. Her articles and poetry have appeared in Reminisce Extra, Just Between Us, Guideposts for Kids, Penwomanship, Sisters in the Lord, and many more. Her devotionals appear in Daily Grace for Women, Devotional Reflections to Nourish Your Soul (Honor Books), and Anytime Prayers for Everyday Moms (Warner Books).
For the past fifteen years, Donna's husband has pastored an Assemblies of God church in Ohio. Donna is pursuing a Theology degree. She's the Women's Ministries President, Adult Bible Class Teacher, pianist, conference speaker, and singer - in other words, the typical "PW" - Pastor's Wife.
Donna's children's book, Topsy Turvy Land (Hidden Pictures Publishing, July 2005) has been described by one reviewer as "a perfect read for young children . . . a world full of bright hearts, where it isn't difficult to find God's love."
Recent Content
Loading...
Watch Your Mouth By Donna Shepherd NABBW's Inspiration Expert Keep your tongue from evil and your lips from speaking lies (Psalm 34:13 niv). An elderly woman has been in the news today. She go…Watch Your Mouth By…Watch Your Mouth By Donna Shepherd NABBW's Inspiration Expert Keep your tongue from evil and your lips from speaking lies (Psalm 34:13 niv). An elderly woman has been in the news today. She got in big trouble for spouting off and making very controversial remarks to the media. Her comments could not be interpreted as anything but small-minded and bigoted. Because of the uproar, she resigned from a long-held position as a newspaper columnist. I was offended by this woman\'s views, but joked with some friends that the older I get, the more apt I am to let loose and opine with abandon o…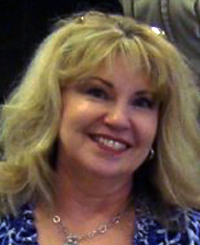 Donna Shepherd
July 8, 2011