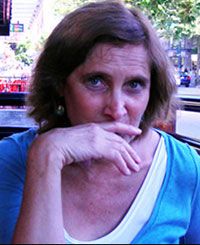 Deborah Clark
Gardening Expert
Deborah Clark says she might never have taken up gardening if she hadn't had neighbors who shared their love of gardening with her – but moved away.
It all started in 1973, she says, when a departing neighbor invited her to take care of an already-planted community vegetable garden plot: all she had to do was weed and harvest. She was hooked.
The following year, another departing neighbor left behind a copy of Rodale's iconic book, "Organic Gardening" which gave her a solid basis in organic techniques.
Once she discovered her naturally green thumb, her love affair with plants grew to include growing herbs, house plants, perennials, annuals, and fruit trees. She also began hunting botanicals in the wild, including herbs, mushrooms and edibles as well as plants that offered fiber and other decorative elements.
Since that time, Deborah has had the opportunity to garden her way around the United States:
• She has grown vegetable and flower gardens in the United States on the West coast, the Southwest, the mid-Atlantic, the Midwest, and New England.
• Or, you could say, she has gardened in USDA hardiness zones ranging from 4b (which gets down to 25 below zero) to 10 (which gets no colder than 25) -- and in all kinds of soil.
• Which is why we are delighted to welcome Deborah as our newest Associate, specializing in Baby Boomer's favorite hobby – gardening.
She and a partner (local nurseries and landscapers call them "The Girls") have owned and operated a part-time garden design business for 21 years, creating designs primarily for residential clients, though they've also done some commercial jobs, including small businesses and condo developments.
• They began in 1989 wanting to give alternatives to the lawn fetish and create more diversity in the landscape of their community.
• Back then, the variety of available plants was limited, so they began frequenting private sales and specialty nurseries where they collected unusual varieties.
• For the past 10 years they have held spring plant sales where they pot up many of the unusual perennials from their gardens and offer them for sale on a Saturday morning.
We are delighted that Deborah has agreed to share some of her gardening expertise with our NABBW community. If you have questions for Deborah or would like to suggest a topic for an upcoming post, please post them in the box below.
Recent Content
Loading...
Seedbed Troubleshooting Causes Gardeners to Become Natural Technicians By Deborah Clark NABBW's Gardening Expert These days when we\'re more and more inundated with technology, we can lose touch …Seedbed Troubleshoot…Seedbed Troubleshooting Causes Gardeners to Become Natural Technicians By Deborah Clark NABBW's Gardening Expert These days when we\'re more and more inundated with technology, we can lose touch with the natural world. When I just think of all the computers I interact with on an average day - scanning groceries, pumping gas, text messaging on my cell phone, surfing the internet, answering email, driving my car, using Facetime on my iPad to connect with faraway family, punching phone buttons to get help with a bill, using the remote to watch TV, programming the dishwasher, turning on R…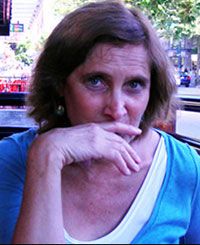 Deborah Clark
March 15, 2012