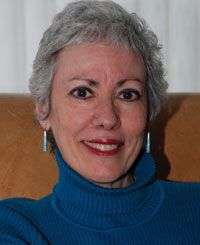 Carol Sorgen
Columnist, Writer, World Traveler
Carol Sorgen is a nationally recognized writer, editor, and public relations consultant. Her articles—on subjects as diverse as travel, health care, education, architecture, interior design, the arts, and business—appear in both print and on-line publications including The Washington Post, DC Style, Resort Living, The Baltimore Sun, European Homes & Gardens, Decorating Spaces, Chesapeake Home, WebMD, Baltimore Jewish Times and Washington Jewish Week…to name just a few. She is the contributing editor for The Beacon Newspaper Group, monthly newspapers targeting readers 50+ in the greater Washington/Baltimore area, for which she writes on travel, the arts, health care, and personality profiles. She is also the managing editor of the Internet-based travel publication, JustSayGo.com, developer of the JustSayGo monthly TraveLetter, and writer/researcher for the site's new cable TV show, to be produced for Bridges TV, a new cable network. In addition, Carol has also authored, contributed to, and edited a number of books on health care, the arts, business, and travel, including the recently published The Travel Writers' Guide to Their Favorite On-Line Travel Sites.
Carol's extensive editorial and public relations experience also includes positions with the National Association of Secondary School Principals, GEICO Insurance Company, the National Clearinghouse for Alcohol Information, University of Maryland, Baltimore County, and the Jewish Community Federation of Baltimore.
Carol received a Bachelor of Arts degree in French from American University in Washington, DC, and a Master of Arts degree in Journalism from Pennsylvania State University. She is a member of Who's Who in American Women and Who's Who in the Media.
Recent Content
Loading...
Moving to a New Beat in Lausanne By Carol SorgenNABBW's Travel Associate at whim Chocolate, cheese and Heidi? If that's what comes to mind when you think of Switzerland, it's time to revisit t…Moving to a New Beat…Moving to a New Beat in Lausanne By Carol SorgenNABBW's Travel Associate at whim Chocolate, cheese and Heidi? If that's what comes to mind when you think of Switzerland, it's time to revisit this beautiful Alpine country…as I did on a recent trip to Lausanne—a cosmopolitan city with a small-town feel. Situated on the shores of Lake Geneva (known as Lac Leman in French), Lausanne is just 41 miles northeast of Geneva. Since Lausanne doesn't have an airport of its own, most visitors fly to Cointrin Airport in Geneva. After an easy, overnight nonstop flight on Swiss International…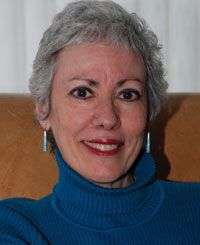 Carol Sorgen
June 16, 2014