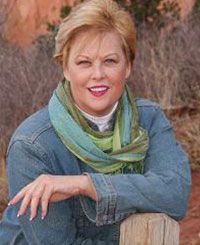 Barbara Tobias
Author, speaker, thrift specialist, and frugal decorating consultant
Barb Tobias, author, speaker, thrift specialist, and frugal decorating consultant is a hopeless Thrift-a-holic.
Lauded as the frugally chic purveyor of an environmentally conscious nation, Barb' s release, Tossed & Found, gives the reader a birds-eye-view of the riches stashed within the dimly lit coffers of the thrift world.
Barb Tobias is available for speaking engagements, workshops, guest appearances and media events. 1-877-711-DIVA (3482)
Her story beckons one to step behind the scenes and journey with her as she morphs from farm girl to fashion model to America's Thrift Talk Diva. Her story of failure and reinvention begins when these seemingly diverse realities collide … at the precise moment she thought her life choices were limited.
After running her own business for twenty years and enduring a stint in the corporate world, she ventured, with her head down and blinders pulled tight, into the writing arena. She had no clue that her passion for thrifting along with a resigned need to practice frugality, would turn her frumpy home into fabulous and this engaging speaker into the chic "Thrift Talk" Diva.
Recent Content
Loading...
Thrift Shopping Your Way to Wealth By Barbara Tobias NABBW's Thifting Associate People often question why I continue to thrift shop … after all, I have more than everything I need. I guess it …Thrift Shopping Your…Thrift Shopping Your Way to Wealth By Barbara Tobias NABBW's Thifting Associate People often question why I continue to thrift shop … after all, I have more than everything I need. I guess it boils down to my love of the hunt. I love to scour the thrift shops and garage sales for items that can be made into something else. I enjoy creating new things out of old or used items.  After all, I am a Diva and I love to change my environment … often. I'm past worrying about whether I've made a purchasing mistake because I hold a Diva Sale at least once a year where I sell my "m…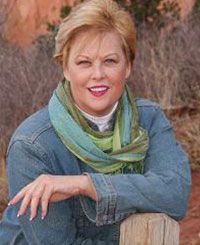 Barbara Tobias
July 25, 2014