Irene Michaels Shatters 12 Myths on Beauty and Aging
Beauty and Luxury Lifestyle Expert Irene Michaels Shares Her Techniques for Living Beautifully and Luxuriously Beyond 50!
---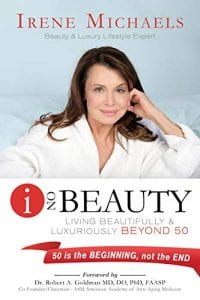 Irene Michaels has spent a lifetime building one success upon another—as a dancer, actress, model, owner of a modeling agency, entrepreneur, producer, beauty and luxury lifestyle expert with a widely read website since 2008, and founder of her signature brand, "I On . . . ," through which she has offered her highly regarded anti-aging skincare brand, I On Youth Collection by Irene Michaels.
Resilience brought her back from an accident that could have been the end of her career at a young age, and boundless enthusiasm for making the most of every day has kept her far younger than her years. A lifelong equestrian, she has surrounded herself with the love of her many animal friends who add immeasurable joy to her life. Irene brings her readers insights from a life well-lived along with myriad secrets and tips for always keeping up a youthful appearance and heart.
Click Here To Get "I On Beauty: Living Beautifully and Luxuriously Beyond 50" on Amazon.com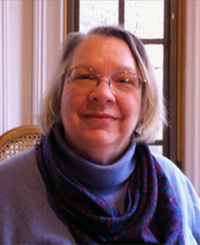 As "Boomer in Chief" of the National Association of Baby Boomer Women, Anne is passionate about educating, empowering and enriching the lives of Baby Boomer Women, as we now begin to age beyond our middle years and enthusiastically launch ourselves into life's next stage – which most people call old age. We Boomers know aging doesn't have to diminish us. We still have a lot to offer the world, and we continue to be ready and willing to enthusiastically participate.

Actively involved with a number of Boomer-focused organizations and committees, Anne keeps a steady finger on the pulse of this still-spirited generation, with the goal of helping us all to enjoy life, stay healthy and continue to live lives that are rich in every sense of the word. Beyond that, Anne is dedicated to helping facilitate the positive interaction between Baby Boomers and the hard-working younger generations who are readying themselves to "take the world's reins" and continue our efforts to move society in a positive direction.